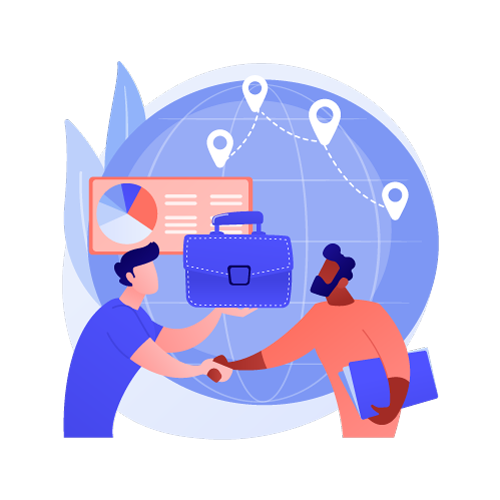 Welcome to Pencilwalk! We are a professional web design and development company dedicated to creating stunning and functional websites for businesses and individuals. With a wealth of experience and a passion for excellence, we have been serving clients since September 4, 2008, when our domain was created.
At Pencilwalk, we began our journey as freelancers, taking on various web design projects. The successful completion of these projects and the positive feedback from our clients motivated us to establish our own office in 2011. Since then, we have been offering a wide range of services, including web design, domain booking, hosting provision, and SEO optimization.
Recognizing the growing importance of mobile applications in today's digital landscape, we expanded our services in 2016 to include mobile app development. We understand the significance of a mobile presence for businesses and strive to deliver cutting-edge mobile app solutions that meet our clients' specific requirements.
Our client base is truly global, with satisfied clients located in various countries around the world, including the UK, USA, Singapore, Malaysia, the Netherlands, Canada, and India. We take pride in serving clients from diverse backgrounds and cultures, providing them with tailored solutions that resonate with their target audience.
At Pencilwalk, we specialize in developing custom projects for various industries, institutions, and service-oriented businesses. We understand that each client has unique requirements and goals, and we work closely with them to create customized websites and mobile apps that align with their specific needs. Whether it's an e-commerce platform, a corporate website, an educational institution portal, or a service-based application, we have the expertise to deliver outstanding results. Over the years, we have successfully completed over 300 web design projects, showcasing our expertise in creating visually appealing websites that are tailored to our clients' branding and objectives. Our portfolio speaks volumes about the quality of our work and our commitment to customer satisfaction.
In addition to our web design achievements, we have also accomplished more than 50 mobile app development projects. Our team of skilled developers and designers work closely with clients to transform their ideas into functional and user-friendly mobile applications that provide an exceptional user experience.
At Pencilwalk, we believe in establishing long-term relationships with our clients, based on trust and mutual success. We are committed to delivering exceptional results, meeting project deadlines, and providing ongoing support even after the project is completed. Whether you are looking for a captivating website or a cutting-edge mobile app, Pencilwalk is here to turn your vision into reality. Contact us today and let us bring your online presence to life with our expertise and creativity.